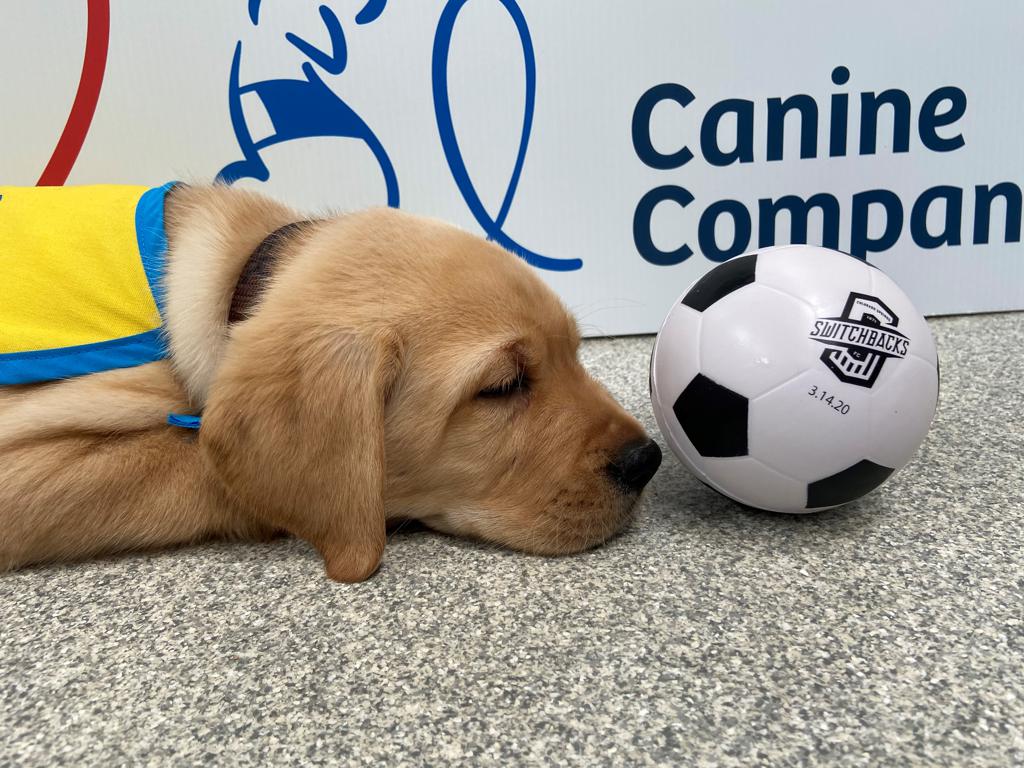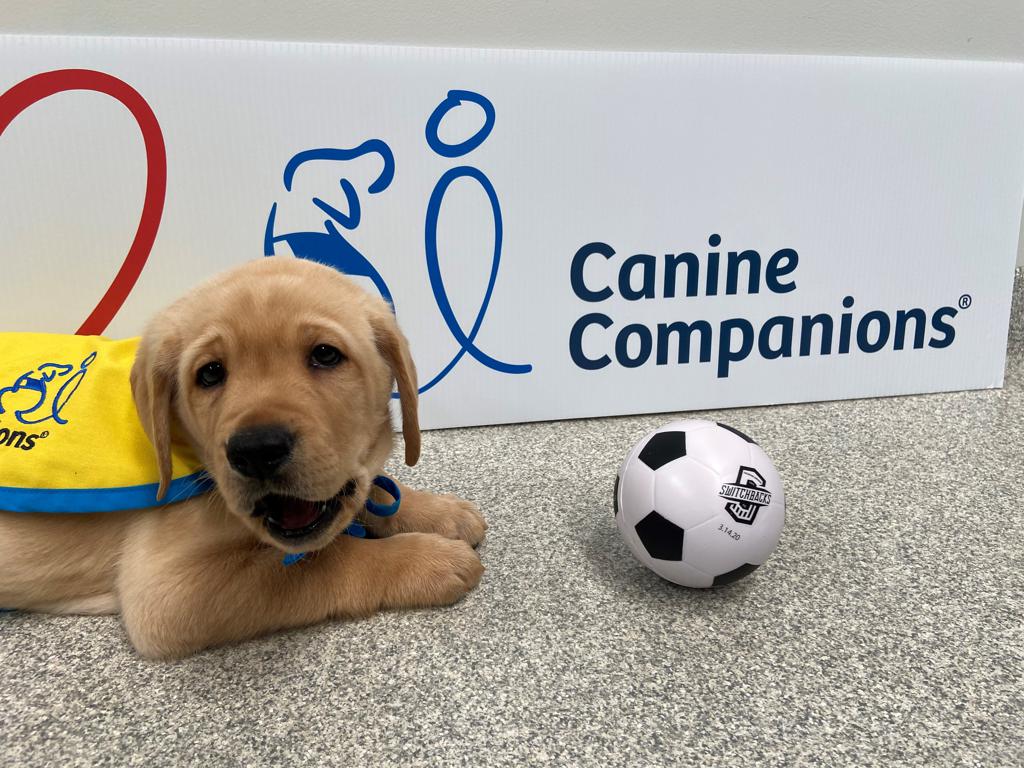 The Colorado Springs Switchbacks and national nonprofit Canine Companions are partnering to follow the journey of Striker as he trains to become a service dog.
Last summer, we took Striker into our family as he began his work towards becoming a service dog. Under the tutelage of an amazing Colorado volunteer, Striker has learned lots of commands as well as some basic skills that will help him to be the best worker he can. And now, his time with us here at the Switchbacks is almost up!
Canine Companions service dogs are expertly trained in over 40 commands and are matched with children, adults, and veterans with disabilities free of charge. These dogs assist with daily tasks such as retrieving dropped items, opening and closing doors and drawers, turning on and off lights, and much more to enhance independence for people with disabilities. To get there, it takes nearly two years of hard work and love, starting at the very beginning as adorable puppies.
Striker will attend Switchbacks games and events to help cheer on the team! After a year and a half in Colorado, Striker will attend professional training at Canine Companions' Southwest Region training center in Oceanside, California, before being matched with a person with a disability.
We are also thrilled to announce a partnership with Animal Care ER – kindness, compassion, and integrity.
Striker Updates!
Striker's time with the Switchbacks is winding down! While we will be so sad to see him go, we are SO proud of all that he has learned!
Tasks:
– Heel: Tells me to sit on the left side of my trainer up against their leg
– Side: Tells me to sit on my trainer's right side next to their leg
– Bed: I go to a designated bed and lie down!
– Jump: I jump right up onto a specific surface, like a bench
– Off: This tells me to get off something right away
-Stand: I get up to stand on all four feet 
– Car: This tells me to get into the car
– Under: This is where I crawl under something (like a table or chair) and then have to lie down
Other things I have learned:
How to ride an elevator
How to walk in an out of doorways backwards (this one is especially helpful if I ever need to guide someone who uses a mobility aid!)
How to fetch things my new owner might need that they can't reach!
Striker through the months!