Colorado Springs Have A Last Minute Push, But Unable To Equalize Against Louisville City FC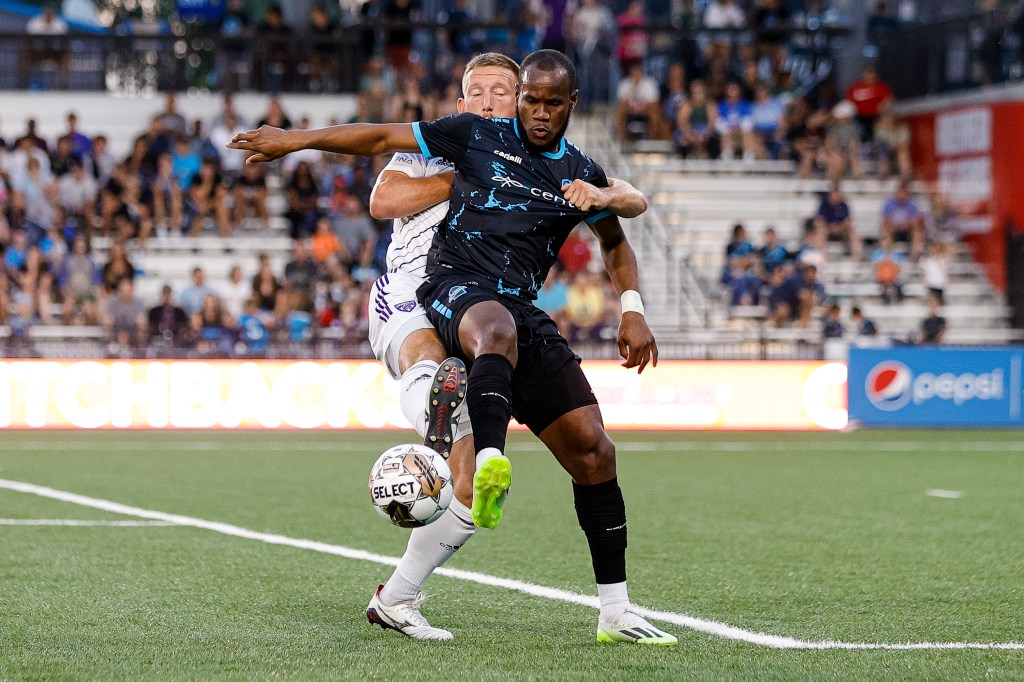 COLORADO SPRINGS, COLORADO (September 2nd, 2023) – The Colorado Springs Switchbacks went head-to-head against Louisville City FC and ended with the final score of 2-3.
With the Switchbacks being down three players from the last match, we knew it would be an uphill battle against Louisville. The boys applied the heat in the first half with 60.9% possession of the ball.
In the 22′, Louisville City player #8 Carlos Moguel, sent the ball from a corner kick to #9 Jorge Gonzalez who headed the ball into the net.
The boys in black and blue were applying pressure to create a tie before the halftime whistle and had seven shots on target. In the 41′, #27 Juan Tejada snuck up in the 18 and saw an opening with #9 Romario Williams. Williams quickly weaved the ball in between defensemen and shot right into the back of the net, creating a tie between both teams.
Coming back from halftime, Louisville City was given another corner kick in the 49′, with Moguel again, kicking the ball to #23 Elijah Wynder who headed it into the goal. The frustration was building and the pressure was on for the Switchbacks to score again.
With some new substitutions on the pitch, Louisville player #10 Brian Ownby found an opening to #90 Maarten Pouwels, who shot the ball into the goal from inside the 18.
Then in the 88', the Switchbacks were awarded a penalty kick when #4 Sean Totsch fouled in the penalty area. #9 Romario Williams quickly shot the goal right past the goalie and gave the Switchbacks a glimmer of hope for a draw.
With the boys hustling to get one more goal to end the match with a draw, the team was unable to overcome Louisville and ended the match with a final score of 2-3.
The Colorado Springs Switchbacks will be back at Weidner Field on September 9th for Superhero's night as they battle against San Antonio FC! For tickets to that match, and all others, head HERE.