https://securepubads.g.doubleclick.net/tag/js/gpt.js
window.googletag = window.googletag || {cmd: []}; googletag.cmd.push(function() { googletag.defineSlot('/282480843/Championship-Team-Ad-Network', [300, 50], 'div-gpt-ad-1616162599308-0').addService(googletag.pubads()); googletag.pubads().enableSingleRequest(); googletag.enableServices(); });
googletag.cmd.push(function() { googletag.display('div-gpt-ad-1616162599308-0'); });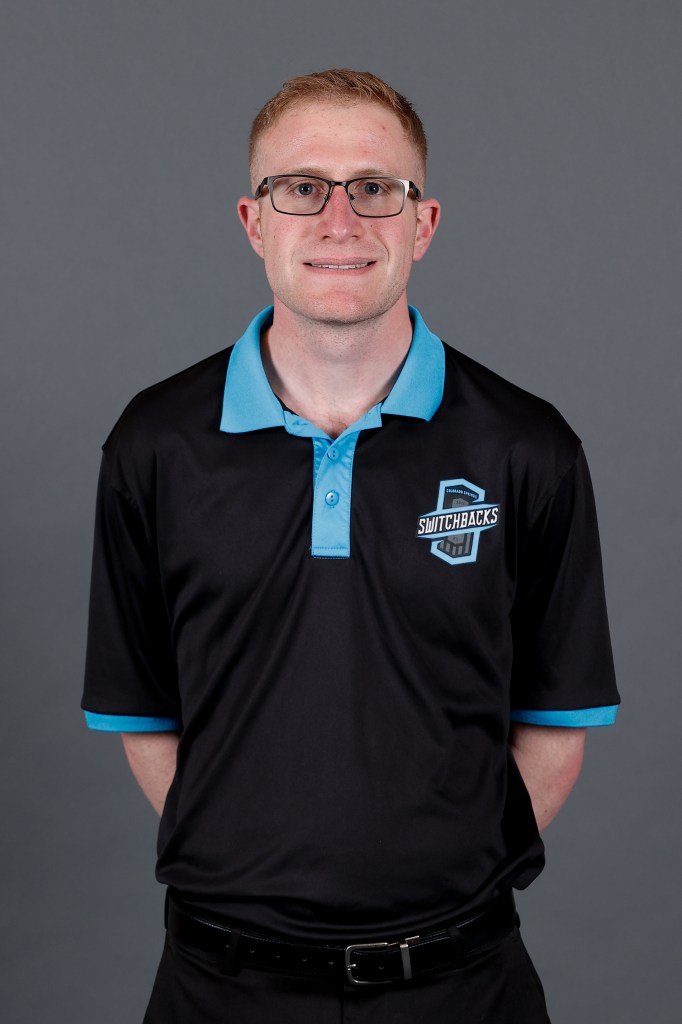 YARIV BEN-NAIM
Coach Yariv Ben-Naim is our Unified Special Olympics Switchbacks Team Manager and Player
Coach. He has been a Special Olympics athlete who plays basketball, golf, bowling and soccer
for over 10 years. He is also a graduate of the University of Colorado Colorado Springs (UCCS)
with a Bachelor of Science Degree in Business, course work emphasis in Sports Management.
Yariv was originally chosen to intern for the Switchbacks Football Club and help the Switchbacks create positive public relations by promoting the awareness, respect, acceptance and inclusion of people with intellectual and other disabilities. He now works for the club part time and is responsible to oversee all aspects of the Unified Team, from player and team development, creating partnerships, finding and maintaining sponsors, promoting community engagement as well as helping business development into new competitions with MLS (Major League Soccer) Unified teams until the USL (United Soccer League) develops their own Unified Teams.
He says "I am so honored to be a part of the Switchbacks family. They accept me, with my
Autism and believe in me. Together, with this team of coaches I selected, the Colorado Springs
Switchbacks FC and the Special Olympics Colorado have successfully created the first ever
Special Olympics Unified soccer team of the USL."
"I have a friendly personality, and I am really good with numbers, calendar planning, sport
statistics, sports data entry, sports behavioral monitoring and or anything that requires memory
recall. I pride myself in having the ability to nurture relationships and maintain long term
connections with people. I am so excited to be a part of the Switchbacks as a Unified Team
Coach, Team Manager and Player Coach!"
MIKE REAVEY
Coach Michael Reavey grew up in San Diego, California with 3 older brothers. Growing up he was a huge a sports fan and played many sports with soccer being one of his favorites. In spring of 2012 he moved to Colorado Springs to work for USAA. He got involved with Special Olympics in 2018 thanks to his co-worker and friend Teresa Ward. He fell in love from day 1 volunteering with Special Olympics athletes and has been volunteering for over 2 years now. The joy on the athletes faces he sees every week and their amazing personalities is what motivates him every day. When the opportunity to help coach the Switchbacks Unified team came about, he jumped to volunteer
again. He says: "I had a feeling this could be something amazing. I am excited to be part of this team and for the adventures to come."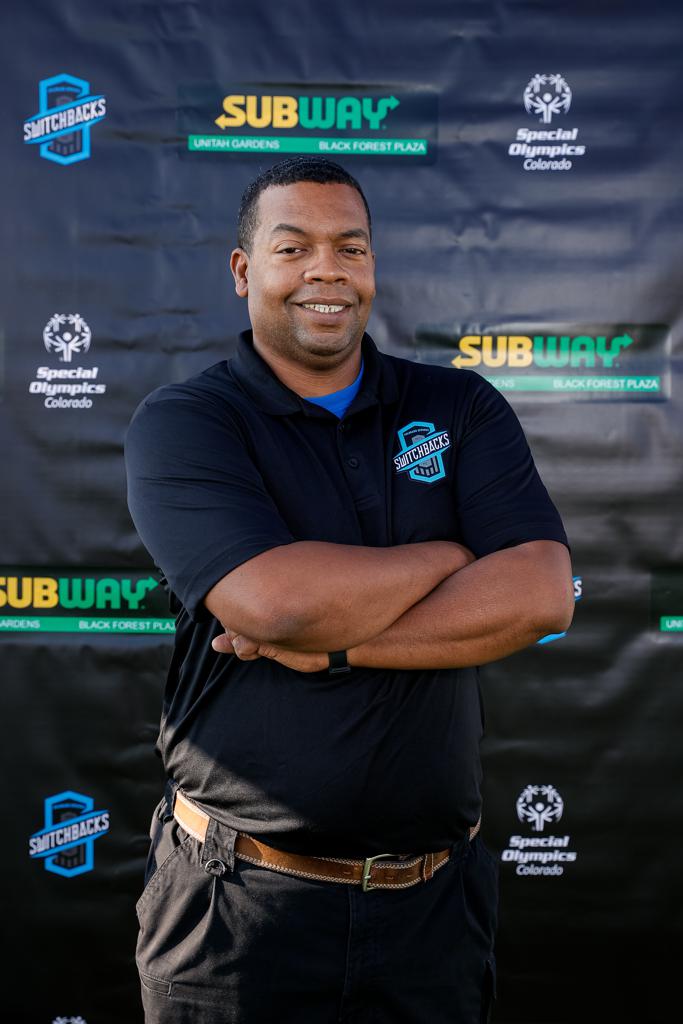 MARK PLASKETT
Coach Mark Plaskett has lived in Colorado Springs since 2009. He previously served in the US Navy, US Army and currently serves in the Colorado Army National Guard. Mark has over 24 years of military service. He became involved with Special Olympics in 2013 with his son Andrew. He has coached and played "Unified" flag football, softball and now soccer. He shares: "I look forward to strengthening the bonds between the Special Olympics athletes and Unified partners. I am a strong believer in teamwork and positive sportsmanship."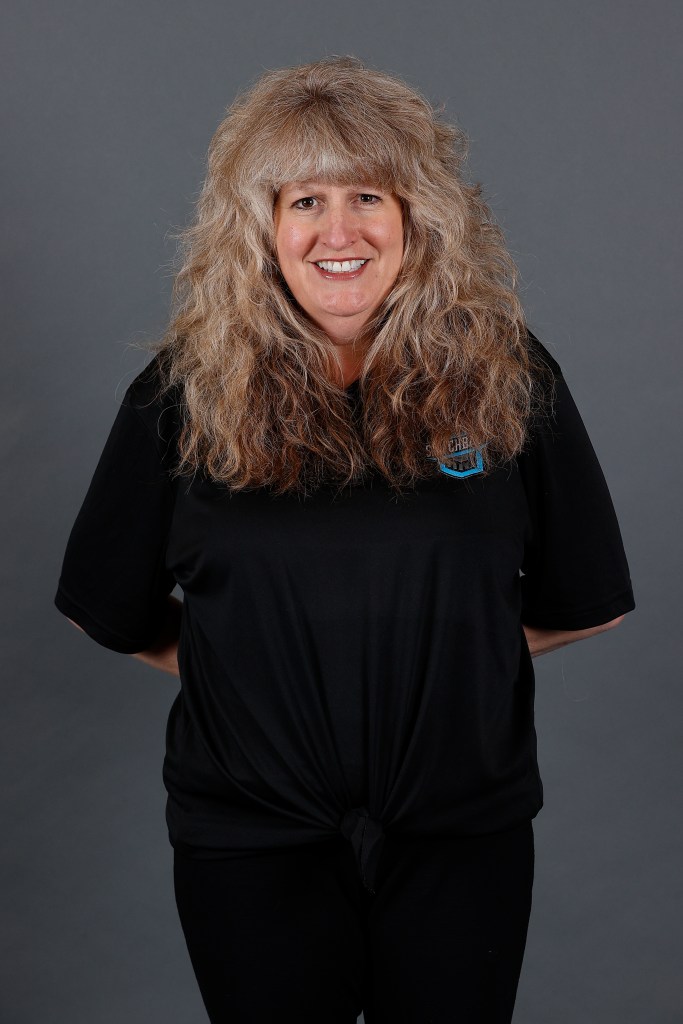 ILANIT BEN-NAIM
Coach Ilanit Ben-Naim has a passion for helping others. She has been involved with the Special Olympics, since 2010, when her son, Yariv, was looking for a community service project for his Bar Mitzvah. With a husband and 3 children who all love sports, volunteering and coaching for the Special Olympics has become a passion for the entire family. For over 10 years, Ilanit has been an assistant or a coach in multiple sports.

Ilanit has a strong work ethic, supported by commitment and a dedication to serving and helping others. This has served her well as a Real Estate Broker with Keller Williams Clients Choice Realty and in her personal life.

She is humbled with the opportunity to coach the Switchbacks Unified Special Olympics Team, and looks forward to helping change people's perceptions of folks with disabilities, because she knows first-hand, that when you take the time to get to know people with special needs you will see the special gifts they can provide the world ~ all they need are the opportunities and a chance to be included!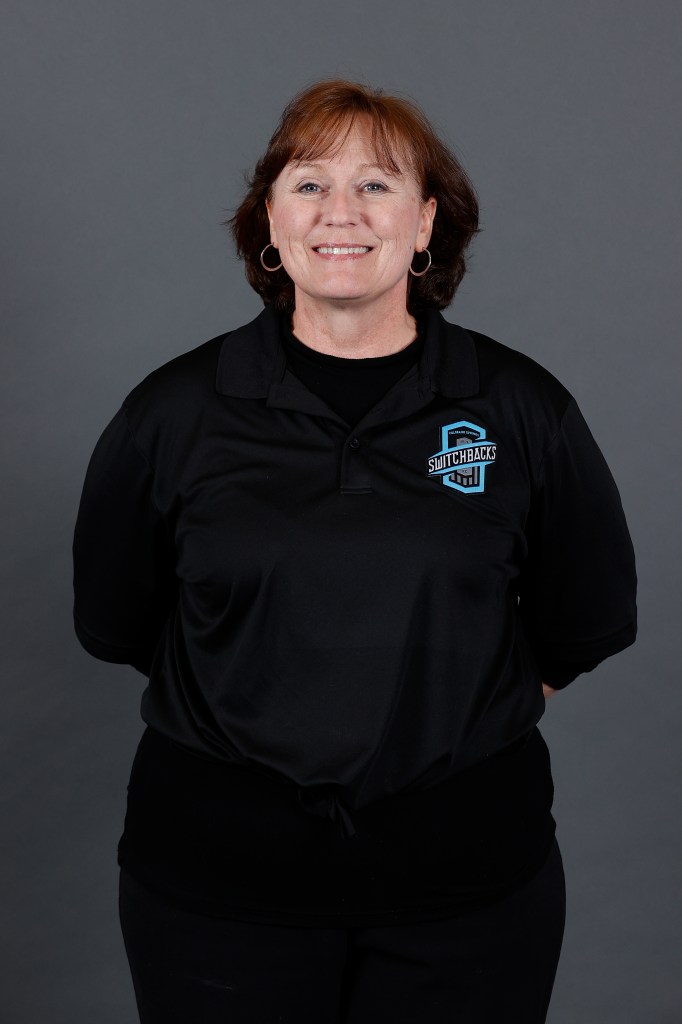 TERESA WARD
Our Unified Team Administrative Assistant is originally from Anchorage, Alaska. She served in the Coach Teresa Ward is originally from Anchorage, Alaska. She served in the United States Air Force until her retirement in 2006 from Peterson Air Force Base. She has lived in Colorado Springs for 26 years and is the proud mother of four beautiful children. She now serves the community at Pikes Peak Community College as the Director of the Bachelor of Applied Science, Emergency Service Administration program and as a long-time participant to Southern Colorado's Special Olympics thanks to the inspiration she gets from her son, who is a Special Olympian. She says, "I count it a privilege to be a part of this opportunity!"