https://securepubads.g.doubleclick.net/tag/js/gpt.js
window.googletag = window.googletag || {cmd: []}; googletag.cmd.push(function() { googletag.defineSlot('/282480843/Championship-Team-Ad-Network', [300, 50], 'div-gpt-ad-1616162599308-0').addService(googletag.pubads()); googletag.pubads().enableSingleRequest(); googletag.enableServices(); });
googletag.cmd.push(function() { googletag.display('div-gpt-ad-1616162599308-0'); });
Wayfinding Map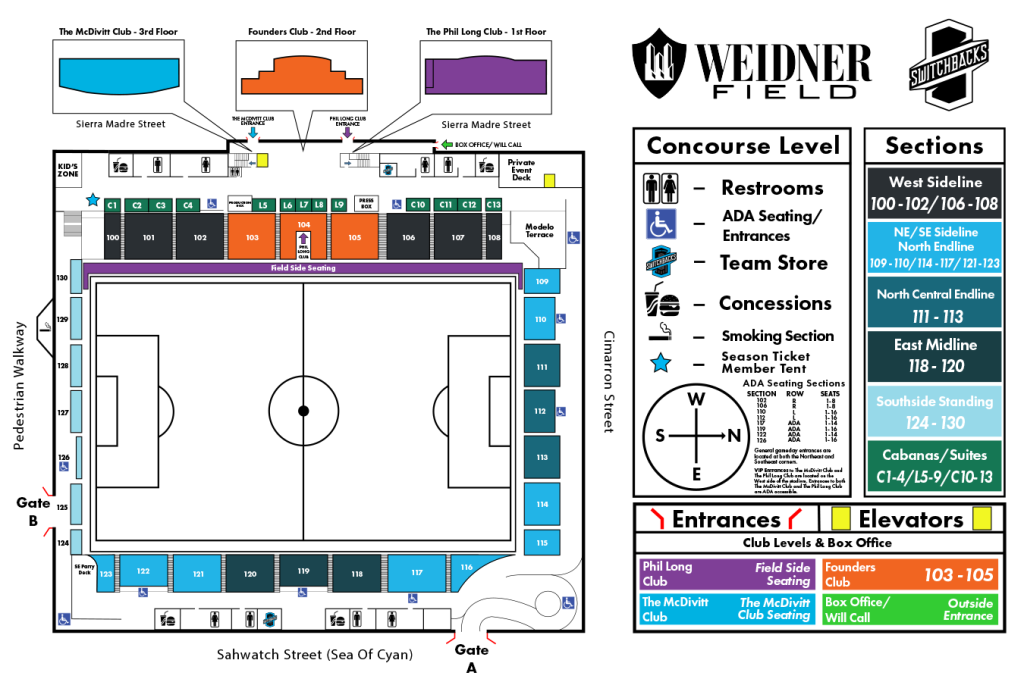 Parking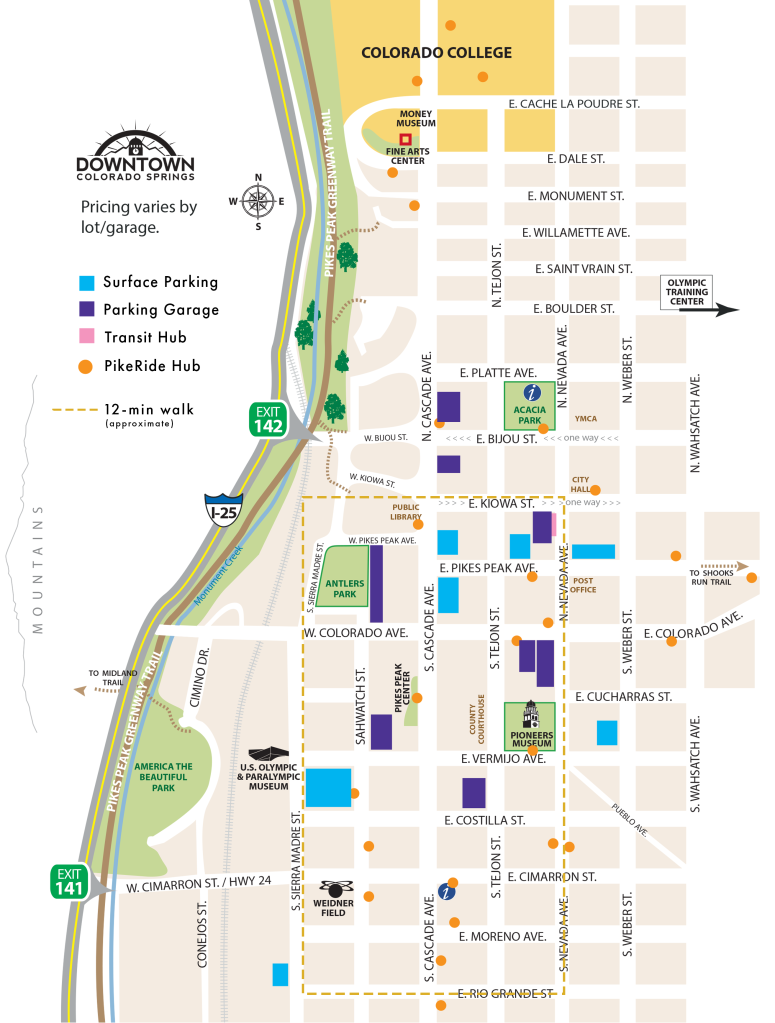 • Over 5,000 open parking spaces within a short walking distance during any given night.
• Average walk time of 6 minutes to the stadium.
• Nearby dozens of local bars, restaurants, and shops
• Convenient pick up & drop off locations for shuttling.
Switchbacks FC have partnered with PikeRide, who will offer free bike valet for all home games (May-September). Bonus offer: Ride a PikeRide to the bike valet tent and PikeRide staff will end your trip for free! Valet avaialbe on the NW corner of Cimarron and Sahwatch.
The ZEB – Colorado Spring's Free Downtown Shuttle – has a stop right at Weidner Field! Get yourself to the stadium from anywhere downtown, or use it to go enjoy the nightlife after a match!
Check out the free shuttle route below!
Seating Map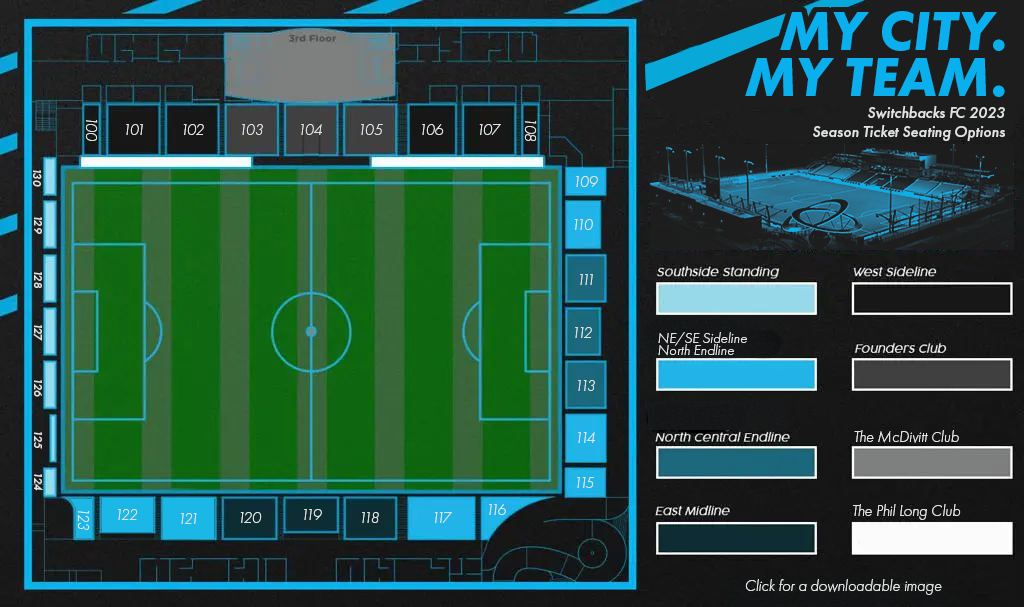 Street Closure Map