Switchbacks Entertainment announced today that Dead Man's Brewfest is back from the dead and will be held at Weidner Field on September 29th from 6:00 pm – 10:00 pm.
iHeart and Cheers Liquor Mart are proud to partner with this Brewfest that will offer hand selected beers, liquors and wine by our very own Dead Man. Enjoy our new Brewfest neighborhoods like our Pumpkin Patch Brews, explore Hard Cider Town, walk through Amber Hall and so much more!
Buy your VIP, General Admission or Designated Driver (DD) tickets starting this Friday, July 28th until August 31st to receive Early Bird discounted tickets.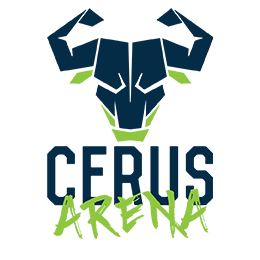 It's back baby! Join us this Fall for our second annual CerusArena event at Weidner Field! We've partnered with Cerus Fitness once more to provide you all with an incredibly fun and unique fitness experience – an obstacle course race that's been integrated with Weidner Field's state-of-the-art facilities!
The event will take place on Saturday, October 7th, and this year we've added different levels of difficulty to make the event more inclusive to all our community members! Register for the elite, competitive, recreational or kids level, and you'll receive your time slot for the day of the event!
We can't wait to see you all this October – show us what you can do!
Due to the storm remnants from Harold, which is now affecting our area tomorrow, and with safety being our first concern, we have made the tough decision to postpone the 94.3 KILO RockFest with Five Finger Death Punch to 2024. We apologize for any inconvenience that this has caused, and we will communicate the new concert date as soon as possible. Safety always comes first, and we want to provide an unforgettable event that you can enjoy without any worries. If you have any questions, feel free to email us at info@switchbacksfc.com