---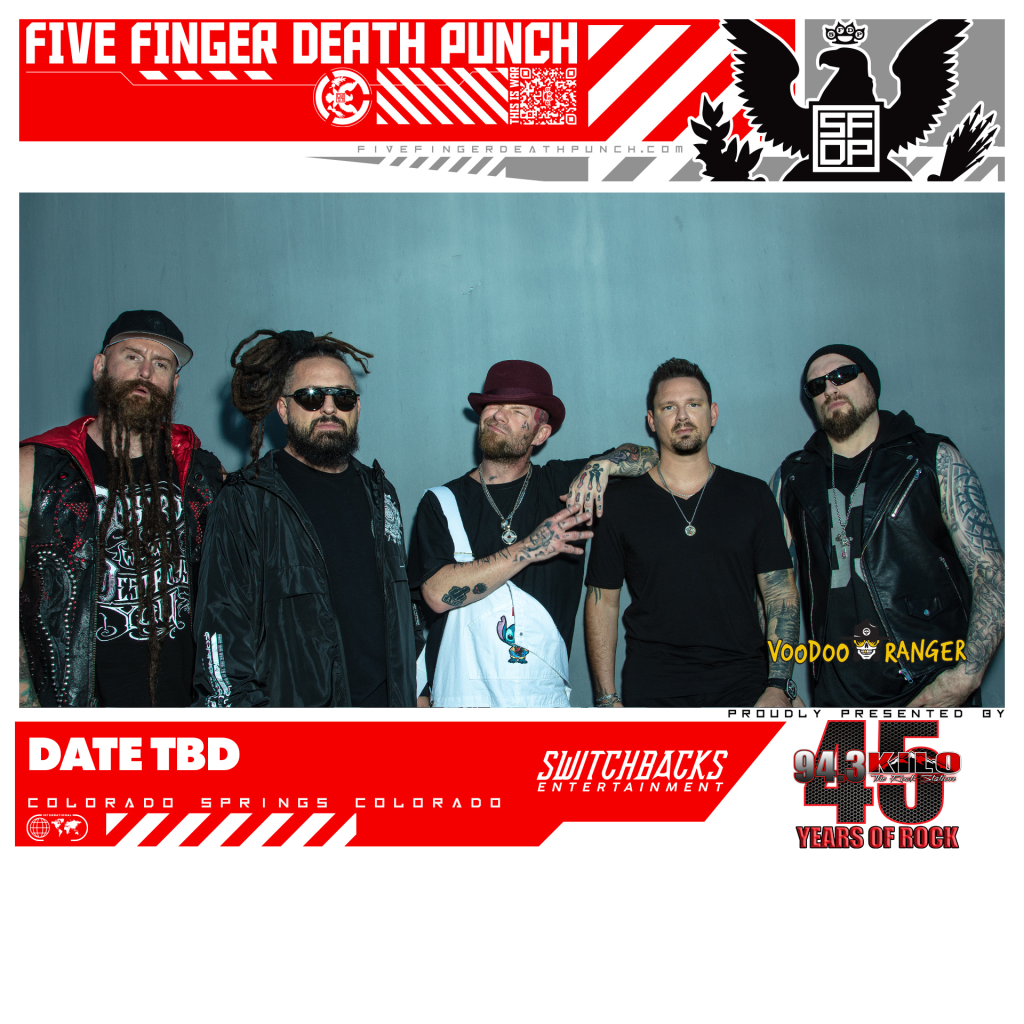 COLORADO SPRINGS, Colo. (August 25th, 2023) – Due to the storm remnants from Harold, which is now affecting our area tomorrow, and with safety being our first concern, we have made the tough decision to postpone the 94.3 KILO RockFest with Five Finger Death Punch to 2024. We apologize for any inconvenience that this has caused, and we will communicate the new concert date as soon as possible. Safety always comes first, and we want to provide an unforgettable event that you can enjoy without any worries. If you have any questions, feel free to email us at info@switchbacksfc.com
About Five Finger Death Punch:
FIVE FINGER DEATH PUNCH have amassed 28 top 10 hit singles and 14 #1 singles. Having become one of the most recognizable names in music, 5FDP frequently play all major festivals and sell out arenas around the world. Since their debut album, The Way of the Fist came out in 2007 the band has released eight consecutive albums, seven of which were certified Gold or Platinum by the RIAA, as well as two chart topping Greatest Hits albums. In addition, 5FDP has earned numerous national and international awards and honors over the last decade, such as the prestigious Soldier Appreciation Award by the Association Of The United States Army, an honor bestowed only upon Elvis Presley before them.
About Switchbacks Entertainment:
Founded in 2021, Switchbacks Entertainment is the entertainment and events branch of Switchbacks FC, and is responsible for all events held in Weidner Field. Production and promotion are all handled in house, and events offered include professional, amateur, and Olympic sports, as well as graduations, weddings, concerts and private events. For more information, visit www.weidnerfield.com.