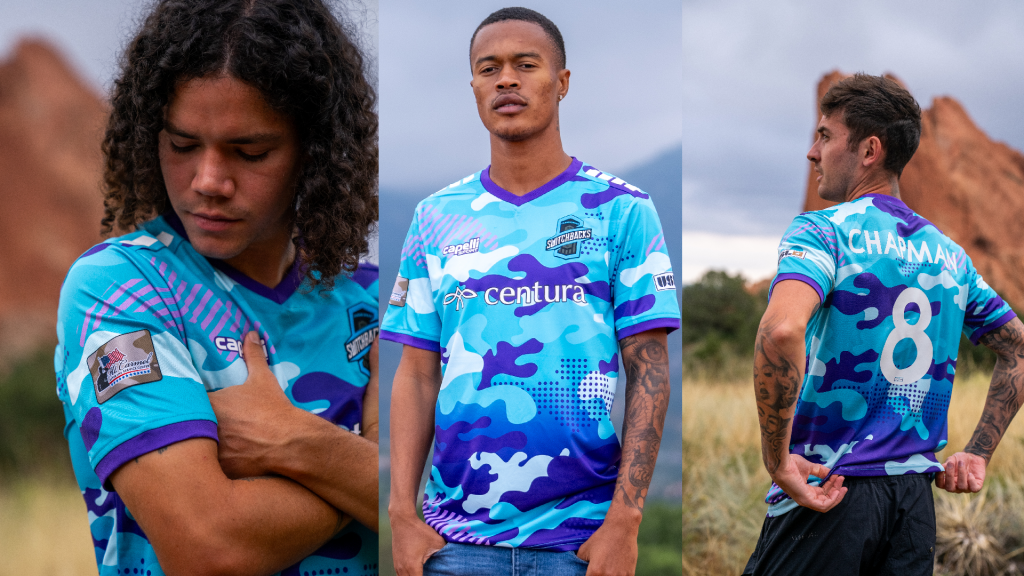 Colorado Springs Switchbacks Reveal Exclusive Mental Health Awareness Jerseys
Colorado Springs, CO (September 15, 2023) – The Colorado Springs Switchbacks FC revealed today the brand-new Mental Health Awareness Jerseys in partnership with Mt. Carmel Veterans Center.

The new special edition jerseys made by Capelli Sport will be worn by the Switchbacks on Saturday, September 30, as they go against Rio Grande Valley FC for Mental Health Awareness Night. All the proceeds of these special edition jerseys will go directly to Mt.Carmel.
This jersey includes pops of purple and teal colors throughout the design in support of Suicide Prevention Awareness. Jerseys will be available for pick up starting September 25th. To pre-order your jersey, click HERE.
For the match on the 30th, the player-worn jerseys will be up for auction, starting at the beginning of the match. For any updates about the auction, check out any of our social media platforms.
Mt. Carmel is dedicated to providing support to the military and veteran community. "In a non-profit, having fiscal support to run the programs is important. We need to keep the lights on. What we do isn't for free. There are people that deliver the services, " said Mt. Carmel Executive Director Bob McLaughlin. "Every dollar that comes into Mt. Carmel, two go back out into the community. All of the time, talent, treasure, volunteer, resource, and fiscal support is all critical to making this happen."
Last year, the Switchbacks hosted a Cancer Awareness night in partnership with Centura's Penrose Cancer Center. The play-worn jerseys raised over $9,000 for breast cancer research.
For tickets to Mental Health Awareness night, and all other Switchbacks games, head HERE.