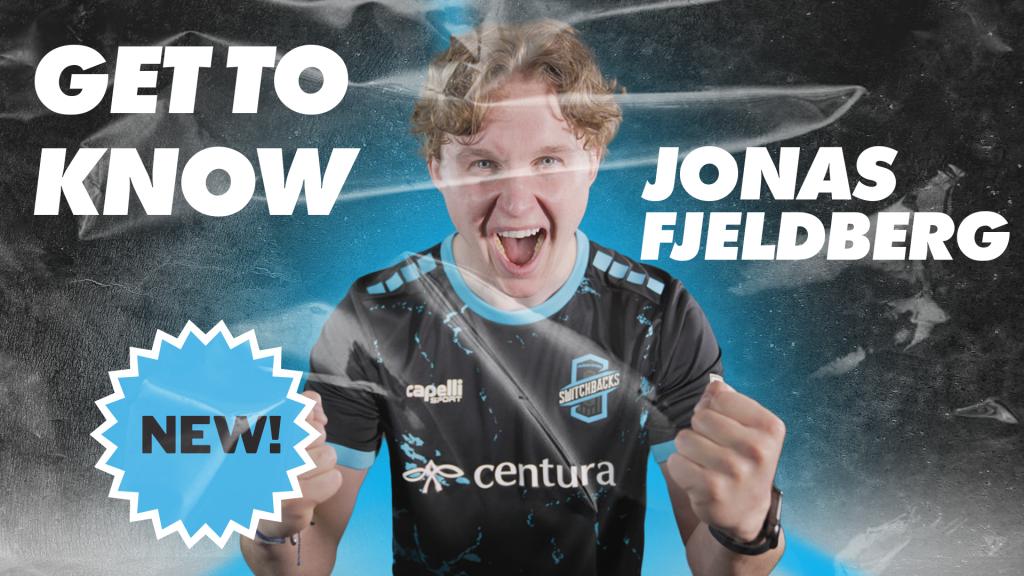 Our season may have started as early as March, but that doesn't mean our roster isn't still seeing changes! Two of our most recent additions, Oskar Agren and Tyreek Magee have already been making an impact on the field, and now we've added a third – Jonas Fjeldberg. From Norway, Jonas most recently played for Indy Eleven of the USL Championship before joining the Switchbacks in mid May.
"I'm excited to get going in Colorado," said Fjeldberg regarding the trade. "I've played in the Switchbacks stadium many times and I can't wait to play in front of the incredible fans!"
Fjeldberg, 24, joined Indy Eleven before the 2022 season and made a big impact for their team, earning eight goals in 28 games played. Additionally he earned one assist and made 21 key passes, all while holding an average passing accuracy of 73%.
The Norwegian native was drafted in 2021 in the MLS SuperDraft to FC Cincinnati, before being loaned out to Rio Grande Valley FC Toros in August of 2021, earning three goals in eight appearances with the side.
Collegiately, Fjeldberg played at the University of Dayton for four seasons, notching 22 goals and 21 assists in his 61 appearances. While there, Fjeldberg earned accolades such as Atlantic 10 All-Rookie Team in 2017, Atlantic 10 Offensive Player of the Year and A-10 First Team in both 2019 and 2020, as well as First Team All-Midwest Region in 2020.
Get to know Jonas:
Q: Who inspired you to get into soccer?
A: My dad for sure. He was my coach for most of my years in soccer growing up, so that was a big motivator and inspiration for me.
Q: If you weren't a soccer player, what profession would you like to be doing?
A: I'd probably be skiing or something like that. I did competitive skiing when I was growing up, and I really enjoyed it, but soccer was always my favorite.
Q: What do you like to do in your free time?
A: I like to read, hike, and make food at home
Q: What is one of your most memorable 'sports' moments:
A: Getting drafted and being signed to an MLS club.
Lightning Round:
Favorite Movie: Shawshank Redemption
Favorite Meal: Ribbe. It's a Norwegian food we eat at Christmastime
Favorite Musical Artist: I don't have a favorite, I listen to all types of music
Favorite vacation spot: Trysil in Norway – my family goes there every winter