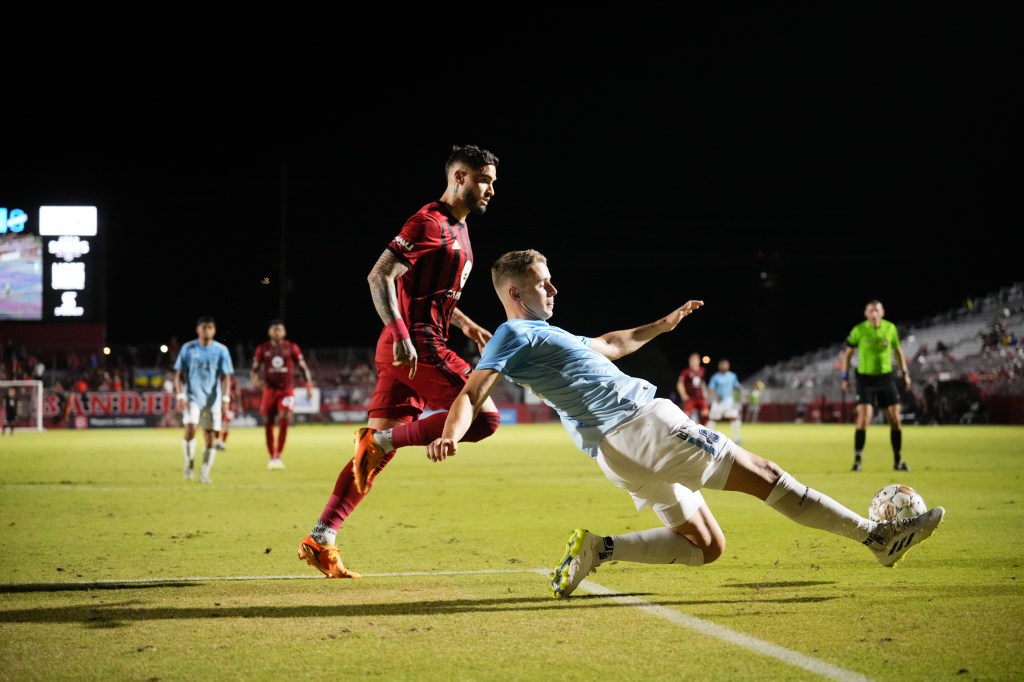 Colorado Springs Draw Even in the Desert Against Phoenix Rising FC
COLORADO SPRINGS, COLORADO (July 22nd, 2023) – With a game time temperature of 110, the Colorado Springs Switchbacks battled Phoenix Rising FC to a 1-1 draw on Saturday night.
After last weeks match, the Switchbacks made a few adjustments to their starting lineup as they focused on endurance and pace while battling with the heat.
With the good guys having a 78.5% possession accuracy, the team was itching for the first goal of the night. In the 43′, Juan Tejada faked out a Phoenix [Rising FC] player which game him the room to maneuver outside the 18 where he struck the ball right into the back of the net.
The Switchbacks battled hard in the second half, fending off multiple corner kicks, before allowing the Phoenix Rising a goal in the 90′. With such little time left, the Switchbacks left everything out on the field and attempted three more shots on goal before the final whistle.
The Colorado Springs Switchbacks head to San Diego next Sunday, before coming home on August 4th for our pirates and princesses night as we take on Birmingham Legion FC. For tickets to that match, and all others, head HERE.