Colorado Springs Switchbacks Fall to Monterey Bay FC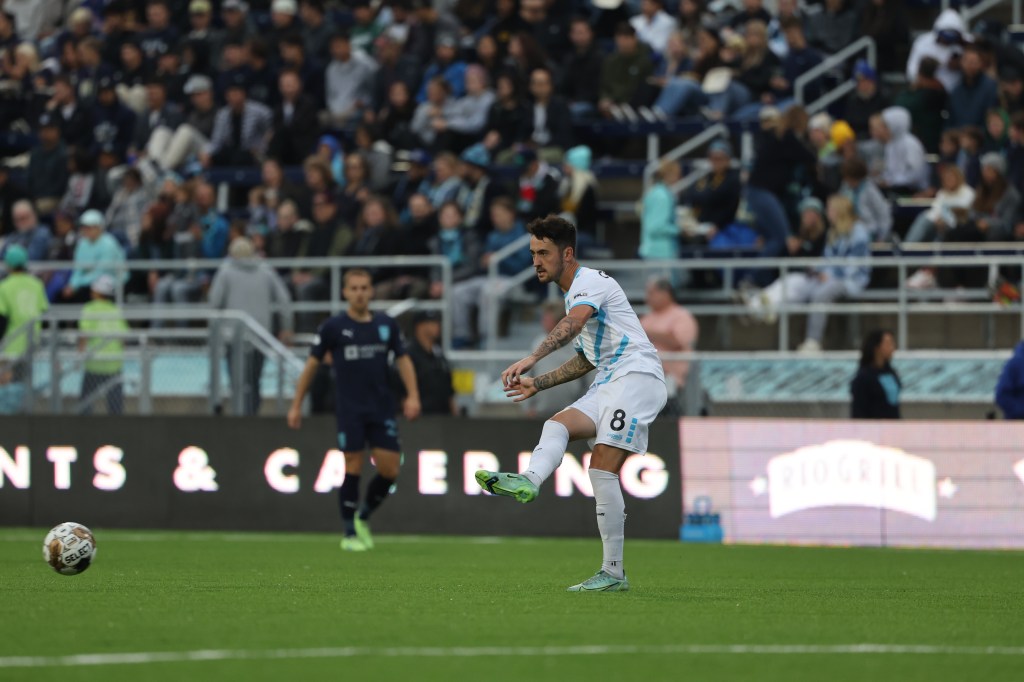 COLORADO SPRINGS, COLORADO (August 26th, 2023) – It was a difficult night on the West Coast with the Switchbacks being given seven yellow cards and three red cards in a loss to Monterey Bay Union on Saturday night with a final score of 2-1.
The boys in black and blue started to apply the pressure of controlling 56.7% of the ball and having two shots on target in the first half. Going into halftime, both teams had not scored, so the battle was on for the first goal of the night.
The action really picked up in the second half but took a turn for the Switchbacks. It started with #99 Maalique Foster being given his second yellow card of the match in the 59', resulting in a red card. In the 64', #24 Jonas Fjeldberg was given his second yellow card, resulting in a red card, putting the team down two players for the rest of the match.
Playing against the odds, the Switchbacks earned a free kick in the 77' just outside the 18. #8 Jay Chapman calmly took the kick and deposited it off the crossbar and into the goal to put the Switchbacks on top. Feeling good, the team was just a few minutes away from escaping with the win.
Then in the 88', Monterey Bay was awarded a penalty kick when #13 Steven Echevarria tripped #20 Rafael Baca inside the box. #10 Christian Volesky took the shot and converted the goal to tie the game.
In the 90+4', Monterey Bay received another penalty kick. Again, Christian Volesky took the penalty shot and scored for the second time. #41 James Musa was assessed a red card in the 90+5', leaving the Switchbacks down three players for the remaining few minutes.
The Switchbacks are excited to get back to home territory next Saturday to take on Louisville City FC for our soccer for all night. For tickets to that match, and all others, head HERE.