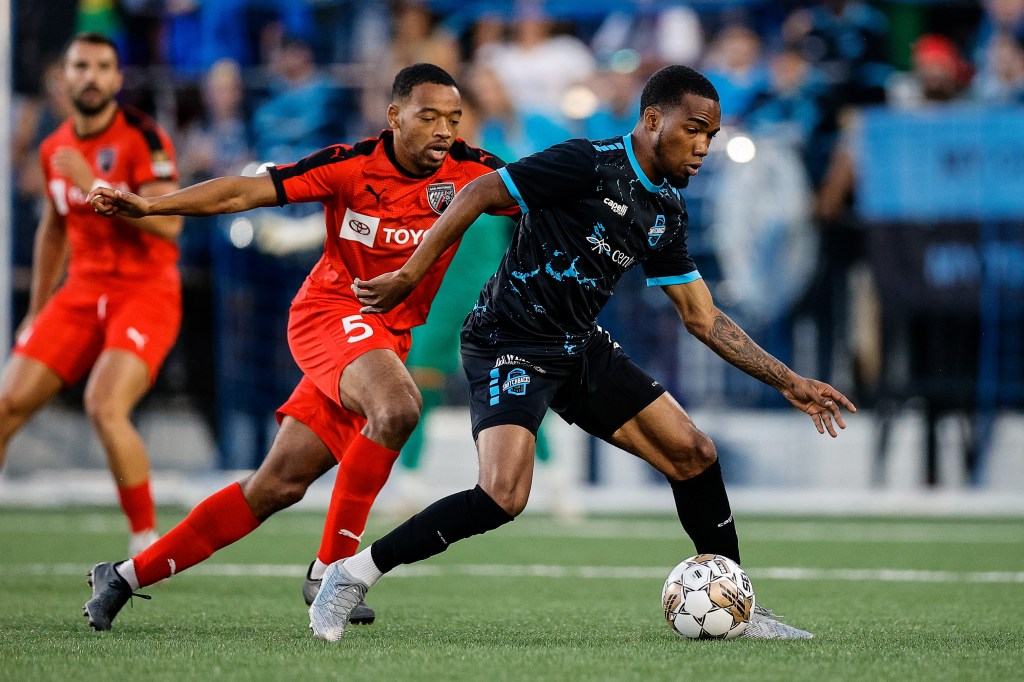 Colorado Springs Switchbacks Draw Even Against San Antonio FC
COLORADO SPRINGS, COLORADO (September 9th, 2023) – The Colorado Springs Switchbacks battled against San Antonio FC and ended with a final score of 1-1.
With a packed crowd here at Weidner Field, there was intense tension in the air to see which team would score first. With a passing accuracy of 69.5% the boys in black and blue were able to quickly weave in and out the opposing team's players giving them the opportunity to target the net four times inside the 18 just in the first half.
Going into the second half, San Antonio first made the mark on the scoreboard. In the 71′, #8 Jorge Hernandez quickly passed the ball to #19 Santiago Patino who sent the ball into the net.
With the Switchbacks having four shots on target throughout the second half, the boys were ready to tie the game. In the 84′, #11 Deshane Beckford rocketed the ball towards the net, but San Antonio's Goalkeeper #1 Jordan Farr blocked the shot off his hands but was unable to secure the ball. Then #44 Marco Rios took advantage of the rebound and flipped the ball into the net.
The Colorado Springs Switchbacks head for the road next week to battle Orange County FC. Then the boys will be back at Weidner Field on September 23rd for Noche Latina night as they go against Sacramento Republic FC! For tickets to that match, and all others, head HERE.