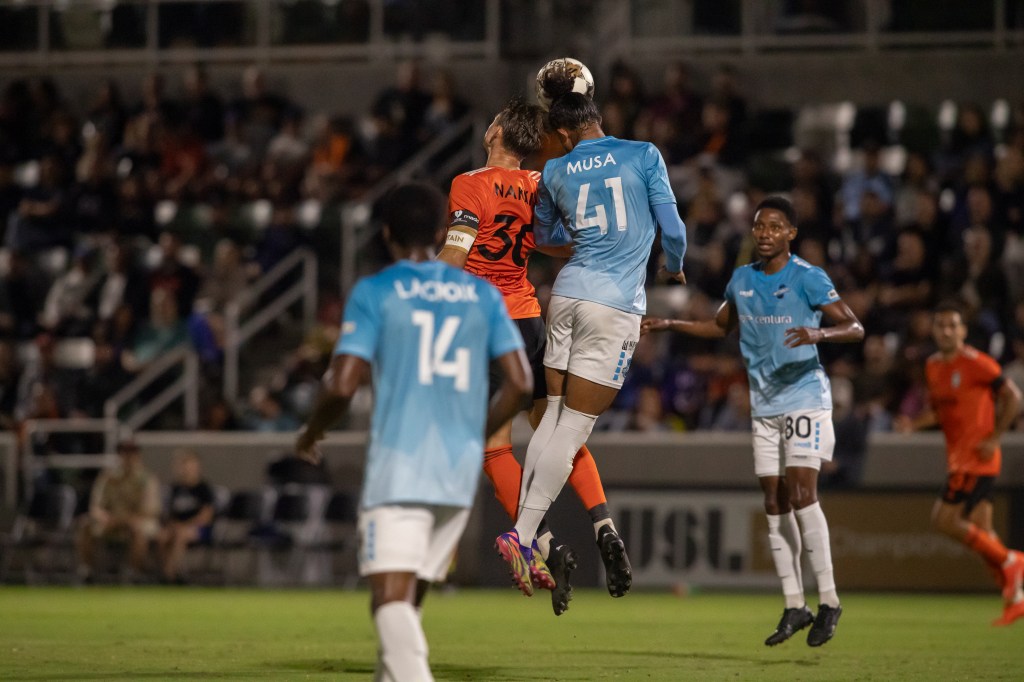 COLORADO SPRINGS, COLORADO (September 15th, 2023) – Colorado Springs Switchbacks put an end to Orange County's unbeaten streak with a final score of 0-1.
As the boys headed to the west coast, the stakes were high for the team as they battled against Orange County SC. In the first half, #1 Christian Herrera made a total of five saves when being challenged by Orange County FC.
A notable save from Herrera was in the 30′ when Orange County player #7 Milan Iloski shot the ball outside the 18, and Herrera swiftly dove into the corner of the net denying the goal-scoring opportunity.
The Switchbacks brought the heat in the second half with having 57.7% possession of the ball and winning 39 duels. As the clock moved closer and closer to the full 90′, the pressure was high to reach that first goal.
In the 83′, #99 Maalique Foster was surrounded by Orange County defenders and he quickly passed the ball to #7 Tyreek Magee who rocketed the ball into the top left corner of the net.
The Colorado Springs Switchbacks will be back at Weidner Field on September 23rd for Noche Latina night as they go against Sacramento Republic FC! For tickets to that match, and all others, head HERE.