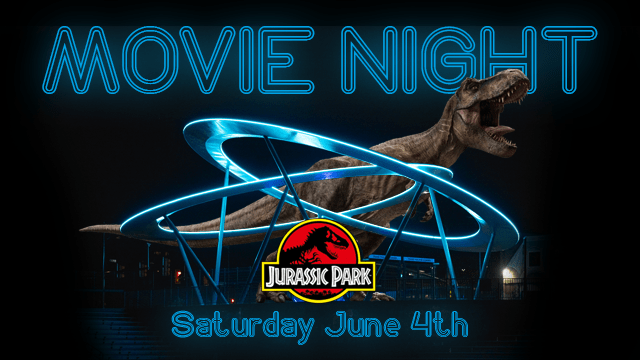 (Colorado Springs, CO – April 13, 2022) – Switchbacks Entertainment announces their first ever Movie Night at Weidner Field with a showing of the original Jurassic Park.
Switchbacks Entertainment's first of its kind event will take place on Saturday, June 4th at Weidner Field, and tickets include the ability to sit right on the field!
Pre event activities will be available for enjoyment before the movie starts!
Tickets for Movie Night at Weidner Field are on sale now!
Click the link below or call 719-368-8480 for more information.