Colorado Springs Fall On The Road In Midweek Matchup Against Rio Grande Valley FC Toros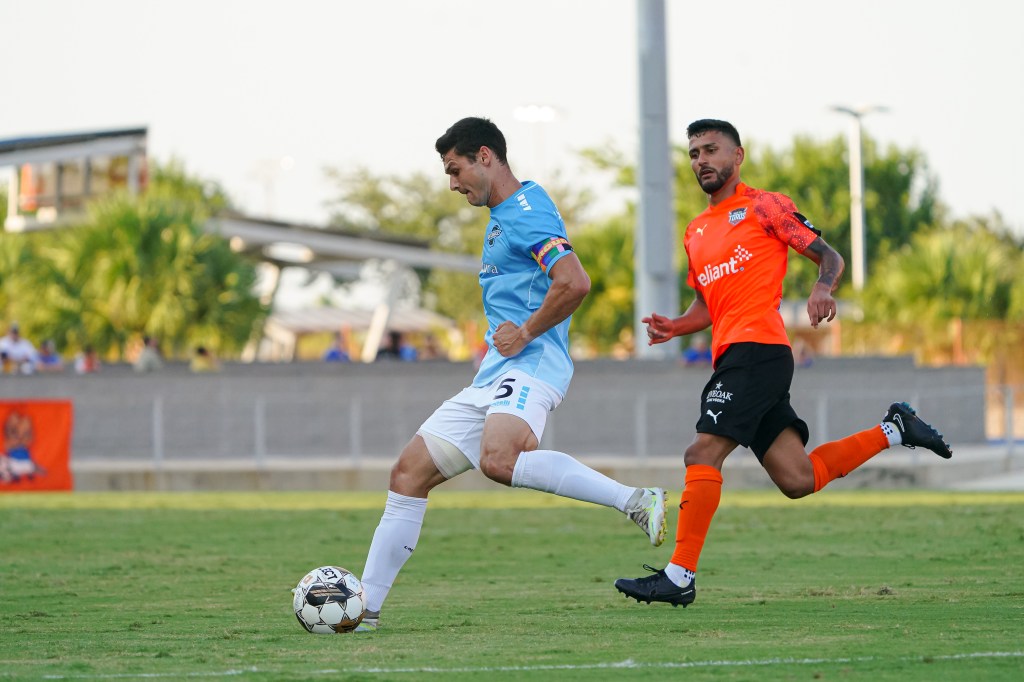 COLORADO SPRINGS, COLORADO (June 21st, 2023) – The Colorado Springs Switchbacks had a hard fought match in the heat of Texas, but were unable to find the net, ending the night with a 1-0 loss.
With the temperature hovering at 105 at kickoff, the name of the game tonight was pace, and the Switchbacks came out with a brutal one, holding possession of the ball for 67.1% of the first 15 minutes of play. By minute 37, #11 Deshane Beckford had already made three shots, more than any other player in the game. By the end of the first half, the boys in black and blue had earned seven shots to RGV's one, but thanks to the efforts of their goalkeeper #1 Tyler Deric, the score at half was 0-0.
Switchbacks continued dominating possession in the second half, holding 61.4% overall, but RGV was eager for a goal, and found the back of the net in the 64th minute courtesy of #9 Frank Lopez.
A huge body block by #5 Matt Mahoney in the 84th minute kept RGV from doubling the score, but despite the team's efforts and three more late game shots, the score would remain 1-0 at the final whistle.
The Colorado Springs Switchbacks have a quick turnaround, they head to Albuquerque to take on New Mexico United this Saturday June 24th. They'll be back at home at Weidner Field for a 4th of July weekend double header as they take on The Miami FC on July 1st and Monterey Bay FC on July 4th. For tickets to that match, and all others, head HERE.