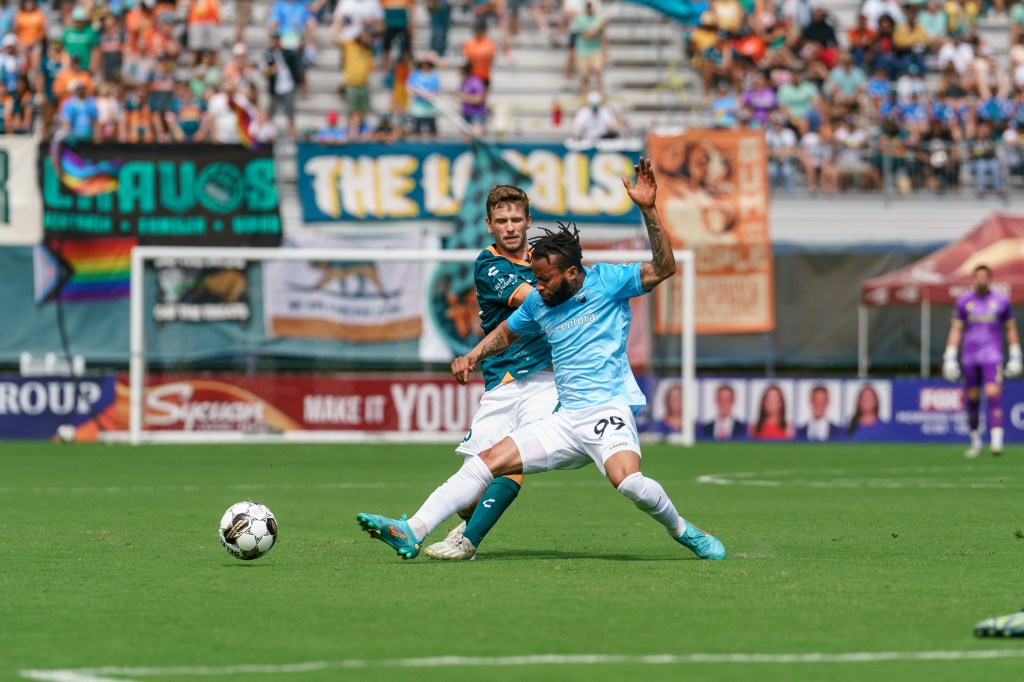 Colorado Springs Fall to San Diego Loyal on the Road
COLORADO SPRINGS, COLORADO (July 30th, 2023) – The Colorado Springs Switchbacks had a challenging match against San Diego Loyal with a final score of 2-0.
Despite an early chance by #99 Maalique Foster in the 9th minute, San Diego Loyal would earn the first goal of the night, as #15 Joe Corona kicked the ball into the left hand corner of the net in the 41′.
Coming out from the locker room and heading back onto the pitch for the second half, the Switchbacks were able to control 53.3% possession of the ball, but had no luck in seeing the back of the net.
Towards the end of the second half, San Diego player Ronaldo Damus, sneaked in a rebound goal in the 90+2′, solidifying the final score of 2-0.
The Colorado Springs Switchbacks will be back at home territory on August 4th for our Pirates and Princesses night as we take on Birmingham Legion FC. For tickets to that match, and all others, head HERE.