Colorado Springs Switchbacks Get A Massive Win On The Road Against The Oakland Roots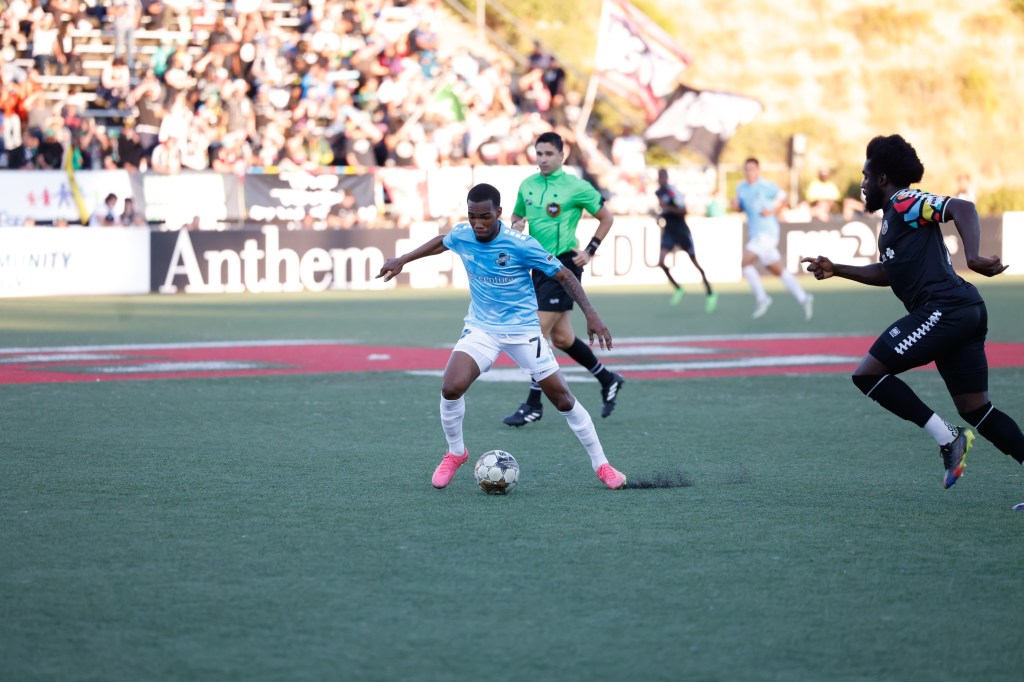 COLORADO SPRINGS, COLORADO (August 19th, 2023) – The Colorado Springs Switchbacks had a massive win on the road against the Oakland Roots with a final score of 2-3.
The good guys came out ready to make the first goal on the board and apply pressure against the Oakland Roots. In the 5′, #80 Speedy Williams found an opening to send the ball to #99 Maalique Foster. Foster was perfectly placed in the middle of the 18 which gave him the space to score right past the goalie and into the back of the net.
After Foster's goal, it was on to see if the Switchbacks could keep the early lead or if Oakland would be able to tie the game before halftime. In the 25′, Oakland added to the scoreboard when #23 Guillermo Diaz sent the ball into the right corner of the net.
The tone of the game completely flipped once Oakland tied the game. #7 Tyreek Magee made his very first goal of the season in the 40′. The good guys were passing with such precision and were able to block any interception attempts which gave #27 Juan Tejada the chance to sneak the ball to Magee who scored from the 18.
Then in the 45 + 5′, the Oakland Roots were given a penalty kick, and #18 Anuar Peláez, struck the ball into the left side of the net, making the match tied again.
Going into the second half with a score of 2-2, it was time to create some space between the Switchbacks and the Oakland Roots. Magee was itching to make another goal and with a helpful pass from Tejada, Magee took his time to find the right opportunity to strike the ball into the net in the 58′.
The boys in black and blue fought a big battle going up against Oakland but were able to pull the victory at the blow of the final whistle.
The Colorado Springs Switchbacks will stay on the road for the next match but will be back home on September 2nd as they head against Louisville City FC for our soccer for all night! For tickets to that match, and all others, head HERE.