Colorado Springs Suffer Defeat Against New Mexico United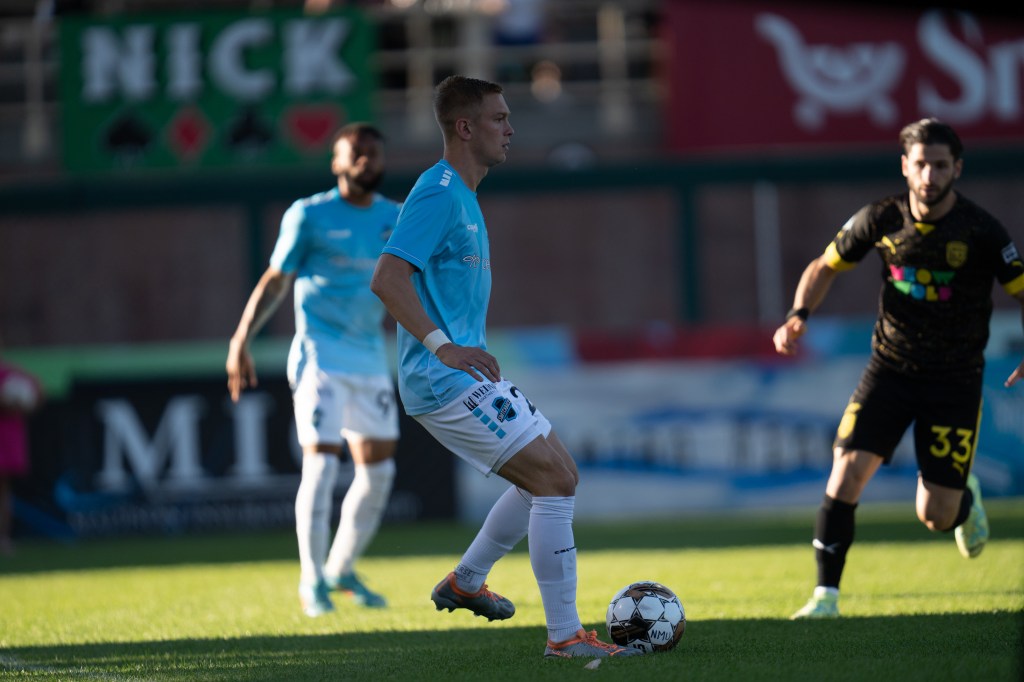 COLORADO SPRINGS, COLORADO (June 24th, 2023) – The Colorado Springs Switchbacks were unable to equalize despite some late game pushes tonight in New Mexico, and were faced with a final score of 2-1 to finish their road week.
After a physically demanding match earlier this week in Rio Grande Valley, the Switchbacks made a few adjustments to their lineup as they focused on endurance and pace in the opening minutes of the game. Each team made several shot attempts, but the first goal of the night went to the opponent, as New Mexico's #10 Amando Moreno performed an unlikely bicycle kick to the upper left corner of the net in the 33rd minute.
The second half started with four subs for the Switchbacks, changing strategies as they looked for a spot behind the net. Unfortunately New Mexico earned one more only three minutes into play, as #25 Daniel Bruce found the ball and earned a goal.
The Switchbacks continued to put the pressure on, refusing to give up, and they made four times as many shot attempts from the first half, as well as holding 66% of the possession. The pressure caused mistakes from the other team, and in the 71st minute #22 Kalen Ryden got caught in his footing while trying to kick free the ball from #21 Aaron Wheeler, and earned an own goal for himself, halving New Mexico's lead and opening the momentum up for COS. The Switchbacks would make three more shot attempts, but the equalizing goal remained elusive and the final score was 2-1.
The Colorado Springs Switchbacks are back at home at Weidner Field for a 4th of July weekend double header as they take on The Miami FC on July 1st and Monterey Bay FC on July 4th. For tickets to that match, and all others, head HERE. 
Match Statistics:
Saves: COS: Herrera: (2) NM: Tambakis (6)
Goals: COS: Ryden (71′) (OG); NM: Moreno (33′) (A: Ryden); Bruce (48′) (A: Rivas)
Discipline: COS: YC: Fjeldberg (19′); Echevarria (68′); Wheeler (90′) NM: YC: Seymore (28′); Portillo (35′); Rivas (68′); Moar (87′)